Welcome Center Landscape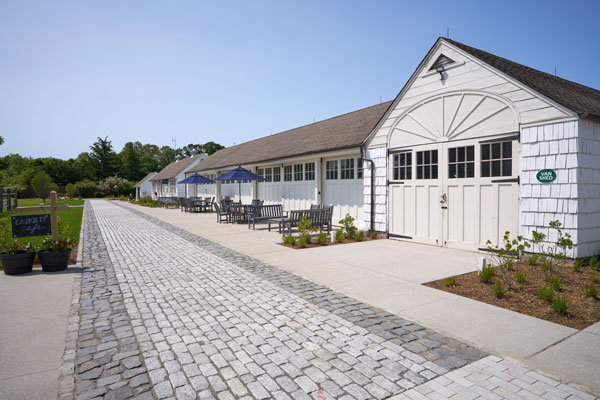 It was clear that the last phase of the "Welcome to Caumsett" plan would be to improve the landscape surrounding the Park Offices, Kiosk, Café and the Shed Seating area.
Read More about the Welcome Center Landscape Project...
Courtyard Garden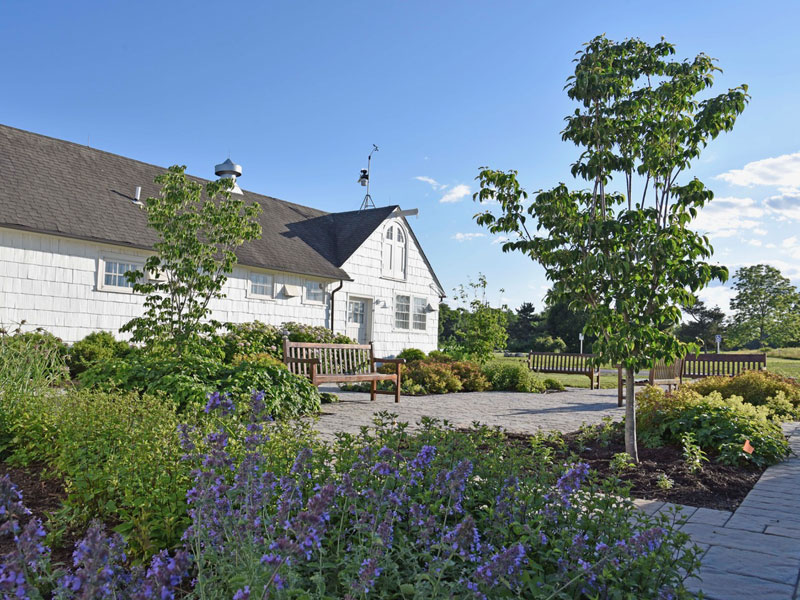 Two new classrooms and a courtyard garden were introduced at a ribbon-cutting ceremony at Caumsett State Historic Park Preserve in June 2018. The classrooms were an adaptive reuse of storage sheds that were used for holding equipment needed for Caumsett's Dairy production. Both projects were funded by Parks & Trails New York and the Caumsett Foundation.
Read More about the Courtyard Garden Project...
Tree Restoration Project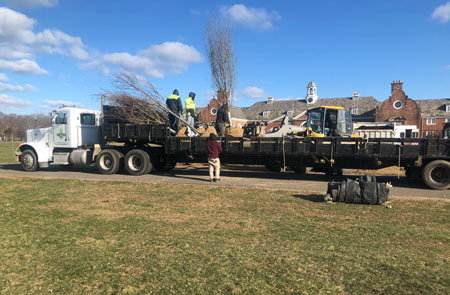 The Park came to a standstill in early September 2021 with the arrival of a microburst caused by Hurricane Ida which toppled 200 trees. The Caumsett Foundation wanted to help address this enormous loss, especially in the front of the Park.
Read More about the Tree Restoration Project...
The Walled Garden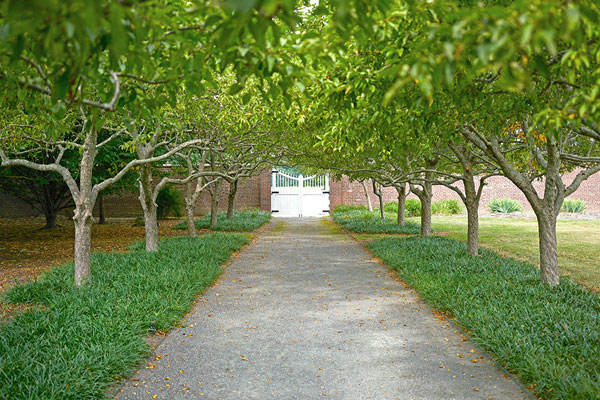 Marshall Field's Walled Garden has been the subject of two separate Foundation projects. First, the original four-acre garden, dedicated to growing fresh produce and flowers for the Field family and their staff, was redesigned in 2001.