The first phase of the rehabilitation of the interior of the Dairy Barn Complex began in 2022 and is in its early stages. The Foundation is restoring the Bottling Plant within the Dairy Barn Complex and creating a self-guided Interpretive Center that explains the purpose and processes of the original barns. The building is deteriorating rapidly and needs to be stabilized. Architect Andrew Giambertone, has begun developing the architectural plans for the restoration of the space. Dr. Libby O'Connell, a cultural historian and local resident, is working with Andrew and the Caumsett Building Committee members to design the Interpretive Center. The first critical step, an asbestos and lead paint survey, is underway. We will soon learn if remediation is necessary. Designed for both children and adults this Center will be sure to delight and inform Park visitors.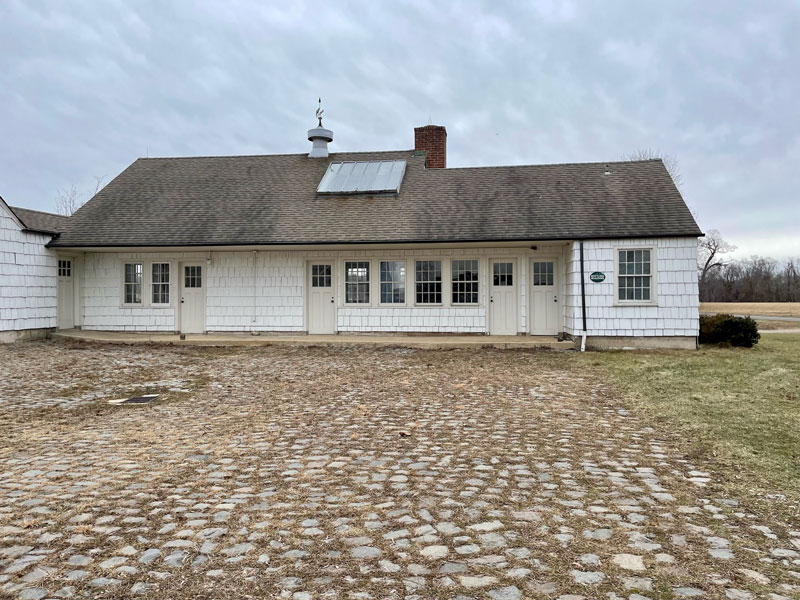 The exterior of the Dairy's Bottling Plant features a large skylight on the roof.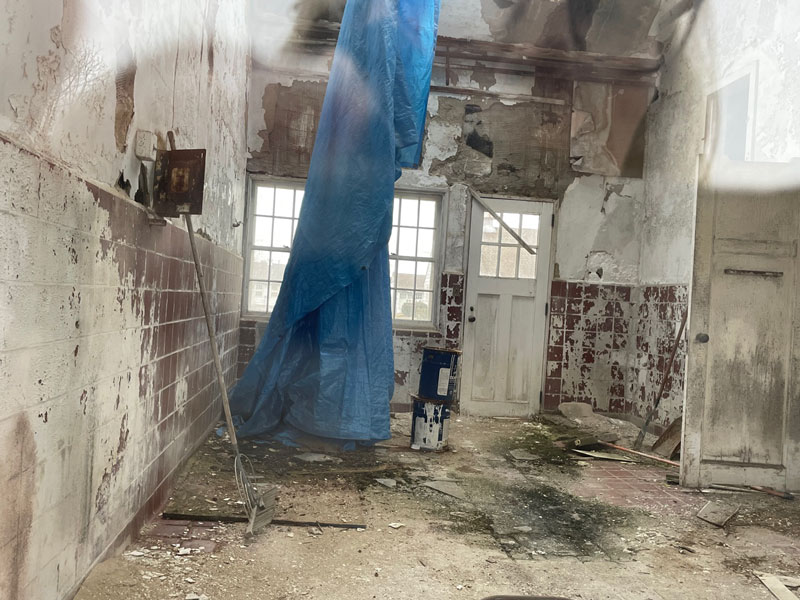 This photo of the interior of the Bottling Plant shows that it is deteriorating at a rapid pace due to leaks in its roof.