Caumsett, The Marshall Field III Gold Coast Estate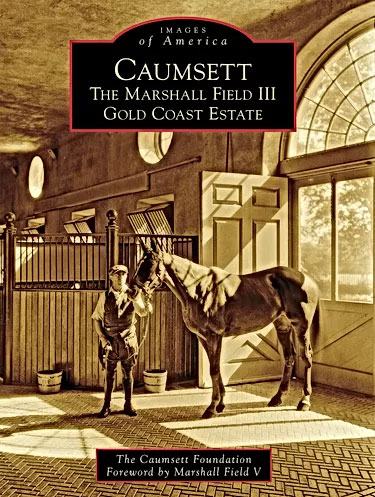 The Caumsett Foundation is proud to have produced a hard-cover book on the history of the Marshall Field III estate. The book details the history of Caumsett from its beginning through the gold coast glory years, and tells of its rebirth under the guidance of the NYS Parks Department and The Caumsett Foundation.
Marshall Field III was 28 years of age and the richest person in the world, when he came upon the idea of replicating the environment in which he had spent his youth. Raised and educated in England, Field sought the life of an English gentleman here in the United States. Such a life required a formal manor house and all that went with it. In 1921, Field found what he was looking for in an historic piece of property on the north shore of Long Island. Almost 2,000 acres of waterfront real estate were purchased, plans were drawn and construction started, on what would become "Caumsett". It was to be an assembly of buildings and grounds like none other. Mr. Field's premiere Gold Coast estate would thrive for almost forty years.
The Images of America series from Arcadia Publishing celebrates the history of neighborhoods, towns, and cities across the country. Using archival photographs, each title presents the distinctive stories from the past that shape the character of the community today. Arcadia is proud to publish this history of Caumsett State Historic Park Preserve.
Buy Now At: