Location of Colony within Caumsett
The colony is located in the southeast corner of the Park within the grassland habitat. Most of the Checkerspot butterflies occupy approximately 10 acres known as Butterfly Hill and Bull Pen #1 Field. Both fields contain good stands of English plantain (Plantago lanceolata) the host plant of the Checkerspot.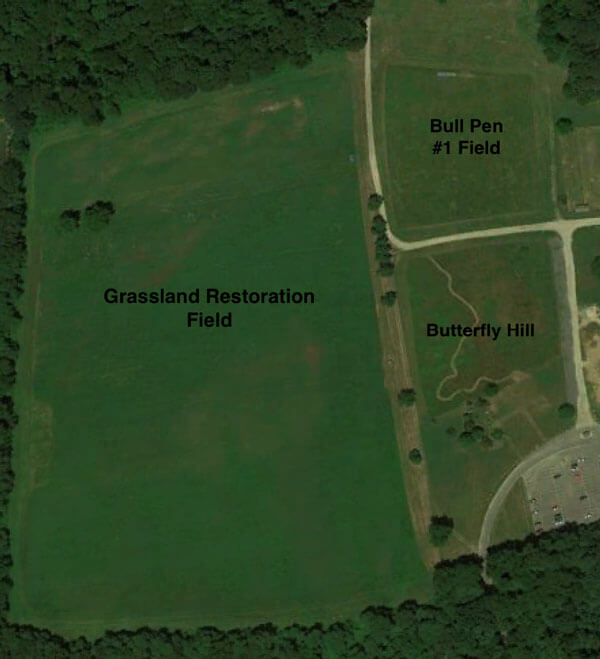 Labeled Google Earth photo of the area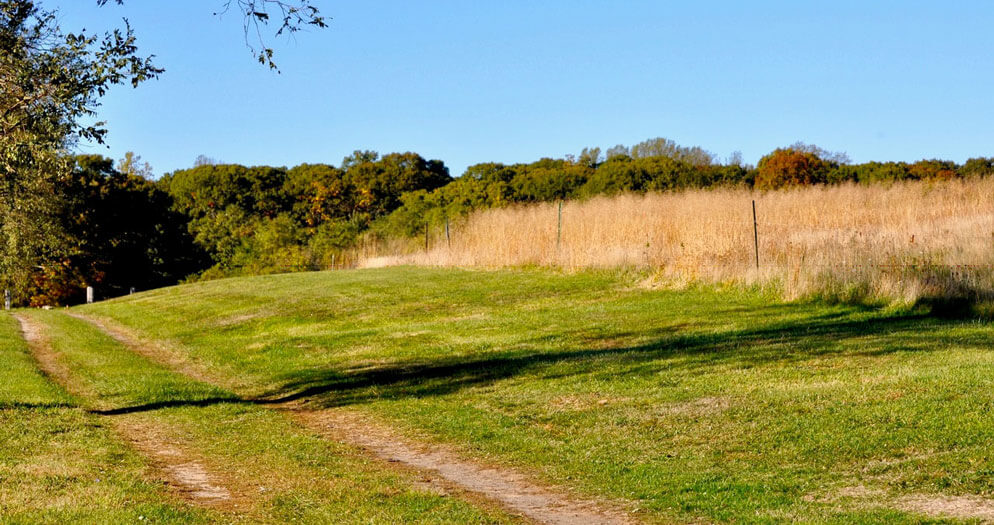 The western border of Butterfly Hill in October.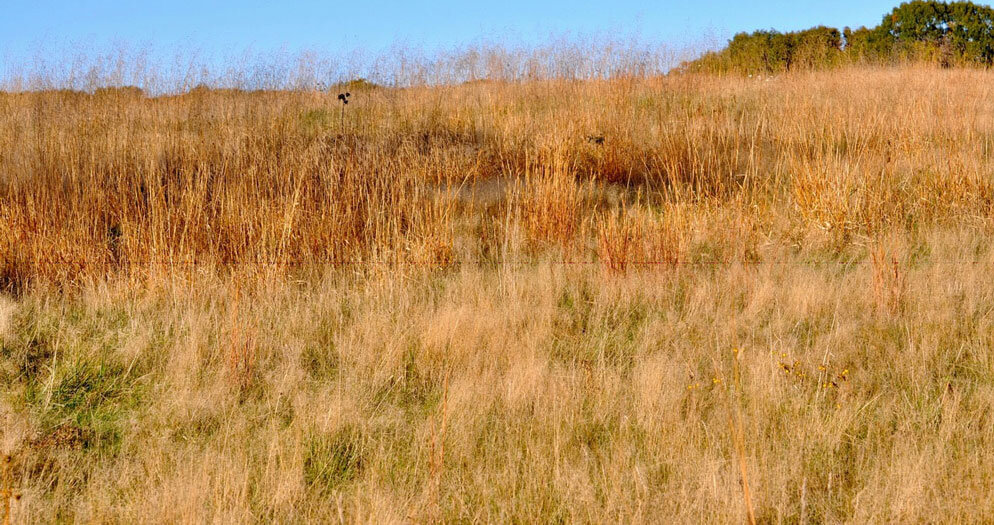 A view of Butterfly Hill looking northeast taken in October. Notice the mix of warm and cool season grasses.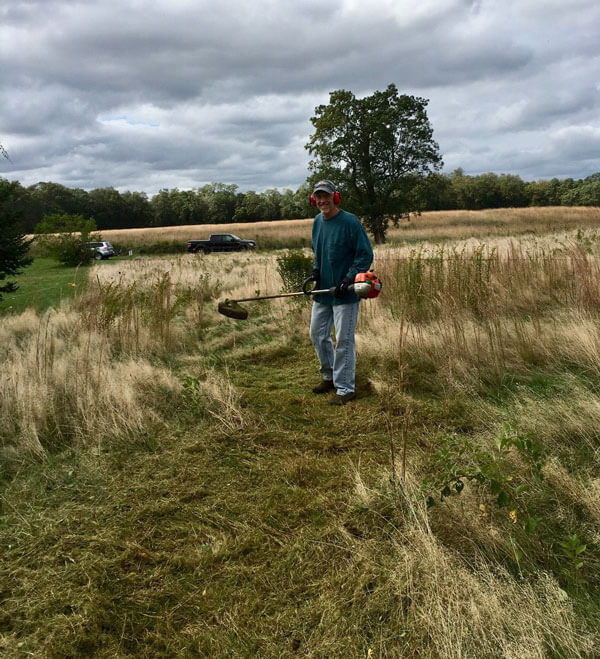 Volunteer cutting footpath in October on Butterfly Hill after all larvae nests were found and marked.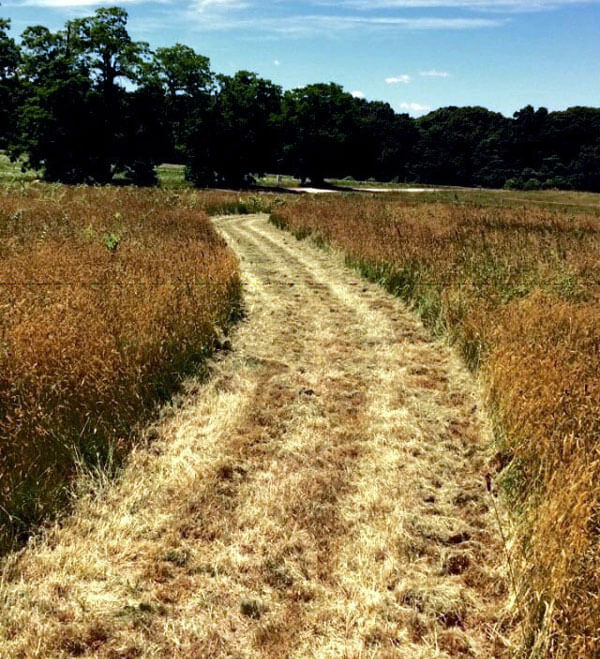 Footpath along Butterfly Hill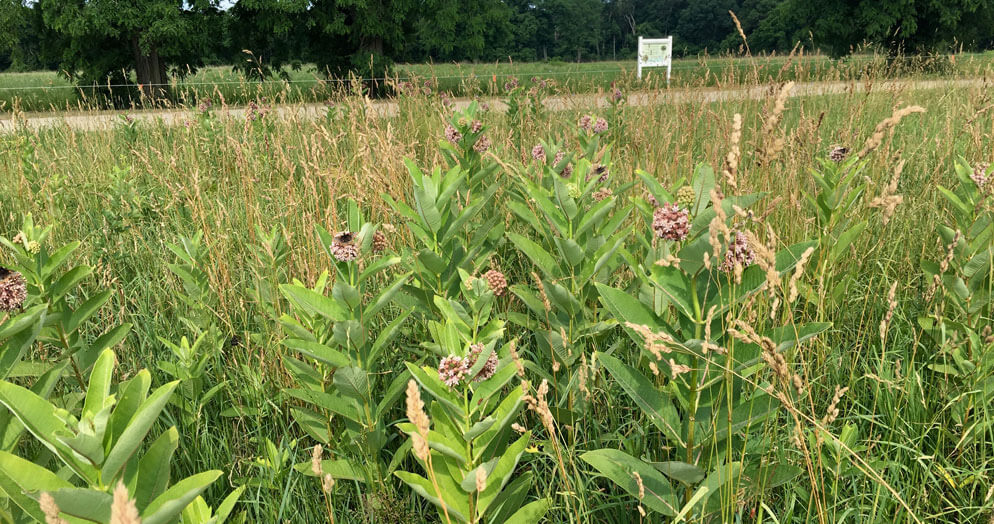 Each year Common Milkweed spreads in both fields used by the Checkerspots. Looking west from Bull Pen field.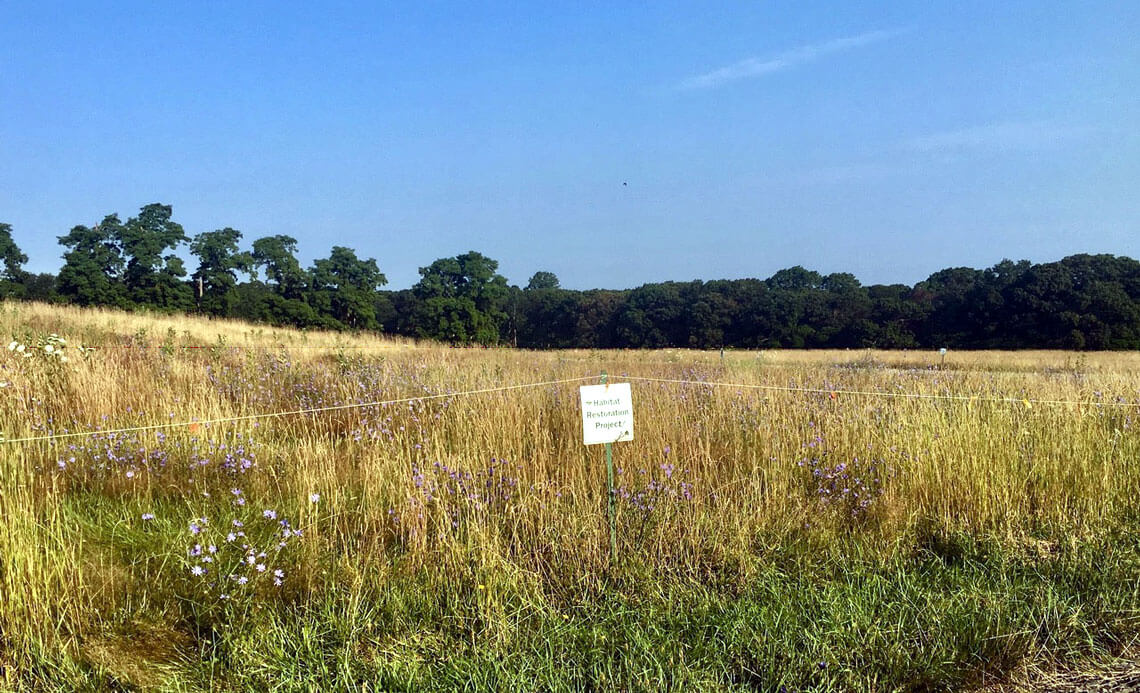 A view of Butterfly Hill looking northwest.