The Artist in Residence Program at Caumsett provides visual artists the opportunity to spend 8 weeks on site to work on projects informed by Caumsett's natural beauty, history, architecture, culture, and environmental and ecological significance.
Current Artist
Stephanie Perry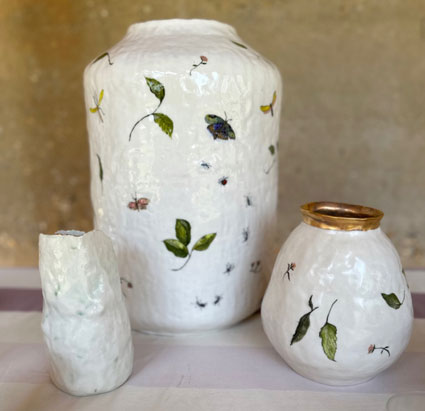 Welcome Stephanie Perry (@cabine_newyork) to the inaugural year of @thecaumsettfoundation's Artist in Residence "AIR" program.
Stephanie's work is inspired by the delicate complexity of nature. Her oeuvre combines elements of botanicals, feminine, classical, and contemporary high and low art. The main elements of focus in her work are: form and surface. Her vision as a modern artisan is to play with these two elements to make something durational and enduring.
Stephanie is an avid explorer of Caumsett, interested in our collective relationship with the natural world. She will be focusing on the rhythm and narration between the work and the environment.
Stop by the studio for a visit!
September and October - Open Studio Hours:
Monday: 10:30am - 3:30pm
Wednesday: 10:30am-3:30pm
Thursday: 10:30am-3:30pm
Friday: 3:00pm-6:00pm
Sunday: 1:00pm-5:00pm
Application details for the 2024 Artist in Residence Program coming soon.
Past Artists
Lauren Skelly Bailey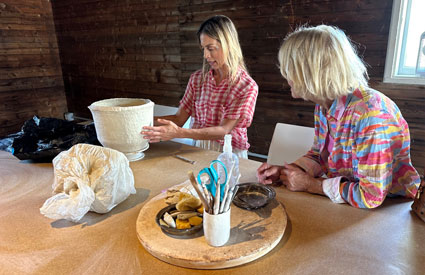 July-August 2023
Lauren Skelly Bailey is a ceramic artist based out of Long Island, NY. She holds a Master of Fine Arts, Ceramics from Rhode Island School of Design. As well as a Bachelor of Fine Arts from Adelphi University in Fine Arts. Skelly works in layers, in a sometimes modular recursive process.
---
David Almeidia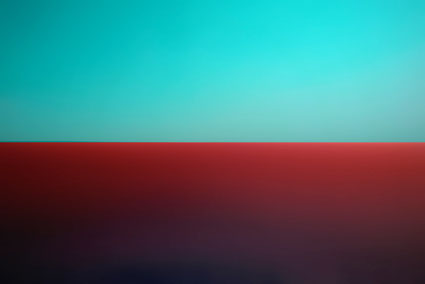 July-August 2023
Our first artist was David Almeida, a photographer and multimedia artist who is heavily inspired by nature and its preservation. Originally from Lisbon, Portugal, Almeida moved to London in 1998, where his interest in photography began. He currently lives and works locally in Cold Spring Harbor.
Most recently, Almeida has been collecting plastics and balloons along the Caumsett seashore and transforming the found trash into highly polished works of art. Almeida's body of work entitled Seascapes flaunts colorful horizon lines with a sophisticated nod to minimalism, and yet, as a viewer, we are confronted with the knowledge that all of Almeida's materials were once scraps of waste, polluting our environment.
Photo: David Almedia, Study for a Plastic Landscape (Caumsett 2119) #08, 2019, Archival Inkjet Print